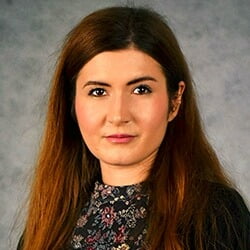 DANCE WITH THE UNIVERSE! 🙂
To get in touch with me, for more info on sessions & booking send an email to astrodetoks@yahoo.com 
Booking:
Booking is done by email 10-14 days in advance or according to my availability (if there is a huge time difference). I work with clients every workday (CET timezone) and occasionally on Saturday. You can also book a session as a birthday gift, just make sure that your friend wants to be analyzed.
All booked sessions are time limited. Please make sure to be there on time. Cancellation is possible two work days in advance and in that case your session will be moved to the first available date.
I try to answers all emails in 48h. I do not give my professional opinion on astrology questions received in emails outside of booked session. Thank you for understanding.
Consultations:
Skype video call consultation in English language includes a recording which is keps for a week in my Google Drive available for your download. Clients without Skype account will be sent a 24h guest link on session day to access video call.  In that case, recording is sent afterwards by email.
Live video consultation with me includes astrological calculations, thorough analysis and insights on your questions. Every consultation will be designed to suit your needs at the moment. Consultation with me are much more then astrology analysis and can be a catalyst of deeper understanding of yourself and your life.
Please make sure that you will have a quiet place and not be disturbed during consultation. As we may be discussing delicate topics, presence of other people is not possible. During one consultation it is not possible to cover all topics and provide insighs on every question. You can book another consultation later based on your needs.
Astrological analysis:
Analysis is based on years of astrological studying, huge experience and skills acquired on numerous workshops/other forms of education. Astrology is alive and always evolves.
Astrodetoks is encouraging clients to understand their natal planets better and learn how to work with them. I do not do natal chart analysis for babies and small children.
Rectification is not done during consultation. It is expected that you know exact time of birth. Just a small time difference can alter transits for one year.
Privacy Policy:
All information provided or received during consultation is confidential. Astrological data is kept for later consultations and research. Information given on this website or during session are not to replace any medical advice. For health issues, legal and financial questions you should contact experts in that field.
Comments and thank you notes after consultation may be published anonymously on this website in section Testimonials with your consent.
Disclaimer:
I do not offer prediction and forecasting of events. Clients take 100%  responsibility for themselves and their decisions. Astrodetoks is not responsible for any direct, indirect or consequential damage made by using provided information.
I want to say a huge thank you to all my clients and everyone whose life path crossed with mine showing me how precious is to have astrological knowledge in the 21st century!
ASTRODETOKS is designed to:
• help you dive into your natal chart and learn about yourself
• remind you of your true qualities and personal values
• teach you to listen to messages of Universe and heal energy of your natal planets
• break down important transits and consciously work natal energy
Sessions with me will help you:
• raise awareness to create a better life leaving past behind
• deeply explore astrological symbols of your natal chart
• reach personal freedom and solve challenges in your physical energy
My unique approach to astrology:
Astrology is designed to be used as a tool for personal growth. My knowledge is based on huge experience and filled with useful energy techniques, astro-psychology, spiritual, karmic, modern and evolutional astrology. My task is to help you make your dreams come true by understand your natal chart. ASTRODETOKS is designed for all of you who are ready to evolve and bravely live their energy. Time with me will help you open your mind and see how fun and useful astrology can be!