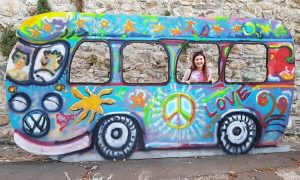 All video sessions include a recording!
CLASSICAL NATAL CHART ANALYSIS 1h

ASTRO-PSYCHOLOGICAL NATAL CHART ANALYSIS WITH TRANSITS 1.5h

KARMIC SYNASTRY ANALYSIS 1.5h

TRANSITS CONSULTATION AFTER NATAL ANALYSIS 1H

YEARLY SOLAR RETURN CONSULTATION AFTER NATAL ANALYSIS 1h
Booking
Consultations are booked at least 10-14 days in advance. Due to time difference, waiting may be longer. If there is any open spot before suggested date, it will be made available. Video calls on Skype include recording. Recordings are keps for a month in my database. During that time you can download it. Clients without Skype account will be sent a 24h link on the day of session to access video call.  In that case, video is sent after session by email.
Live video consultation with me includes astrological calculations, thorough analysis and answers on your questions. My analysis is based on years of astrological studying, huge experience and skills acquired on numerous workshops/other forms of education. I do consultations in English and Serbian language.
Work hours
I work with clients every workday at 10-18CET and occasionally on Saturday morning. Booking by email, Viber or Skype is possible in that time. I try to answers all messages in 48h. I am not able to answer separate questions received in messages/emails or answer phonecalls outside booked consultations.Thanks for understanding.
All booked sessions are time limited. Please make sure to be there on time. Cancellations are possible 48h in advance with re-booking according to availability. If you are still not able to make it, 45 min recording after which you can ask three questions will be made. Recording is sent until end of month in which your session was booked.
Astrology is alive and always advances.
All information provided or received during sessions will not be given to third party and are confidential. Astrological data is kept for later consultations and research. Information given on this website or during session are not to replace any medical advice. For any health issues you should contact your chosen doctor. Legal and financial questions are best discussed with a specialized person in that field.
Astrodetoks is encouraging clients to understand their natal planets better and learn how to work with them. Just a small change in birth time can alter transits for one year. If you are not sure about birth time, take transits with sense. Focus is given to the natal analysis and personal psychology. Rectification is done when possible.
Disclaimer:
Clients take 100%  responsibility for themselves and their decisions. Astrodetoks is not responsible for any direct, indirect or consequential damage made by using provided information. Comments and thank you notes after consultation may be published anonymously on this website in section Testimonials.
I want to say a huge thank you to all my clients and everyone whose life path crossed with mine showing me how precious is to have astrological knowledge in the 21st century!
ASTRODETOKS is designed to:
• help you dive into your natal chart and learn about yourself
• remind you of your true qualities and personal values
• teach you to listen to messages of Universe and heal energy of your natal planets
• break down important transits and consciously work natal energy
Sessions with me will help you:
• raise awareness to create a better life leaving past behind
• deeply explore astrological symbols of your natal chart
• reach personal freedom and solve challenges in your physical energy
My approach
My approach to astrology is a tool for personal growth. It is based on huge experience and filled with useful energy techniques, astro-psychology and evolutional astrology. My task is to help you make your dreams come true by understand your natal chart. ASTRODETOKS is designed for all who are ready to evolve and bravely live their energy. Time with me will help you open your mind and see how fun and useful astrology can be!
This session is for you if you want to:
learn more about your natal chart and opportunities it brings
understand natal aspects and positions of planets and how to use them with purpose
get to know yourself better and follow your Soul Path
1h live video call session includes recording
This session is focused on natal chart and after this session you can book others services to learn more about yourself throught transits, solar return and other advanced techniques.
This session is for you if you want to:
understand transits that activate your natal chart and empower yourself
transformation your life and successfully overcome difficult times
 experience rebirth of your natal chart and learn how to be your true self
1.5h live video call session includes recording
This session is focused on natal chart, current solar return chart, progressions, directions and important yearly transits. My clients cry and laugh with me having 'aha moments'. This session is an initiation into new life victories. All other services can be booked afterwards to continue exploration of your chart and yourself.
This session is for you if you want to:
understand relationship dynamics and solve issues
heal challenges arising in karmic relationship
learn how to open up for more love in your life
1.5h live video call session includes recording
This session includes natal chart, current solar return, advanced astrology techniques, synastry and composite with transits. Complete natal data for both persons is necessary!
This session is for you if you want to:
learn more on topics that interest you
overcome issues you are facing
learn more on your current transits
1h live video call session includes recording
This session is focused on natal chart with transits and other advanced techniques. My goal is to help you find strength in yourself and enable you to feel more authentic and true to your nature. If you are going through Saturn Return, Sade Sati and other important transits this session can be vital for you! This session is for returning clients only!
This session is for you if you want to:
 uncover ways you can use solar return chart for personal growth
deal with a problem and change your life
let go of the past and evolve
1h live video call session includes recording
This session is for returning clients only. Solar return with key transits is thoroughly covered.